I saw this on the ASP.NET MVC download page and it seems like it was released yesterday.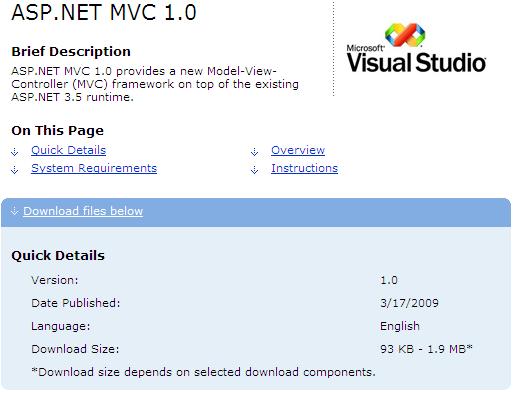 I haven't seen any official announcement anywhere yet but I expect to hear something coming out of the MIX09 event regarding ASP.NET MVC 1.0 RTM. I was able to confirm with Ben Scheirman via twitter that it's RTMed. I don't know where he got the news but judging by the screenshot above it looks like its true.
In case you are interested in learning about ASP.NET MVC, Microsoft has released an application called NerdDinner.com which is a event management website that enables users to register for "geek dinners". I believe that application was built using ASP.NET MVC 1.0 RC2 but it should be compatible with the RTM version (I haven't compiled it with the latest version yet). It's a really nice sample application that shows you how to build an application using ASP.NET MVC. Whats neat about NerdDinner.com is that it part of the book that Scott, Scott, Phil & Rob are writing and they have been kind enough to let as peek at their upcoming book by giving a free chapter that details how they built the NerdDinner.com website step-by-step using ASP.NET MVC.
Wow, I'm really stoked! This is going to be a fun day! Thanks MS!